Welcome to the first ever edition of The Hockey Strong Power Play which is a collection of articles from some of the industries best minds when it comes to hockey training, sport conditioning, performance nutrition, sports psychology, and much more.  I have scoured the web to find you the most pertinent information, cutting edge secrets, and proven foundational cornerstones to take your game to the next level.  I will do everything I can to bring you all you possibly need to improve your performance on the ice.
Here we go.  In this weeks instalment I have an article from Maria Mountain over at HockeyTrainingPro.com.  Maria is quickly becoming one of the go to strength and conditioning coaches in the country for anything goalie or skater related.  In 15 seconds to keep you low in your legs (this one hurts…) Maria discusses proper body positioning on the ice to optimize stability and stride explosiveness on the ice. It doesn't really matter how strong and powerful you become if you are unable to transfer that power through to the ice. She also goes over an excellent exercise to help condition your lower body for this low and powerful position.
Next one up comes from Precision Nutrition where Brian St. Pierre does a very comprehensive job at trying to settle the great grain debate.  Brian has done some great work with Strength Coach Kevin Neeld at Endeavour Sports Performance aiding Kevin with nutritional advice for some of Kevin's conditioning programs. (More on Something cool happening with Kevin later).   I for one do not have a problem with carbs as fuel, however carbs don't agree with everyone, and this article does a fine job of explaining both camps.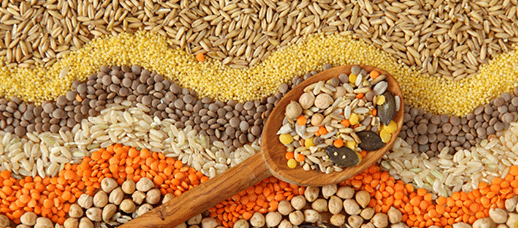 I'll round off todays edition with an article from the gals at GirlsGoneStrong.com, (who by the way are doing some great things for women's health and fitness) where Jen Comas has dug up 5 glute exercises that may not be on your radar, but definitely should be. The posterior chain musculature can be an often neglected region yet arguably could be the most important from a sports performance and health stand point.
There you have it, the first and if it's something everyone enjoys, not the last edition of the Power Play. Enjoy!
Oh yes a quick note about Kevin Neeld's new project Endeavor Athletic Apparel which is currently running an Indiegogo campaign and could use your help.  This apparel is designed with the dedicated athlete in mind to help with effective training  and maximize your competitive advantage.  You got to check it out.
Later.
Scott
Don't forget to like Hockey Strong on Facebook and Twitter and a comment down below:)